A Step in the Right Direction
When you enter the Kiwi Baby room the first thing you will notice is the peaceful environment and the respectful way our teachers engage with infants/toddlers in their care. In the Kiwi room we follow the child's rhythm respecting that they have their very own pace.
Our teachers are experienced in the Pikler principles as taught by Pennie Brownlee, a practitioner in peaceful and respectful practices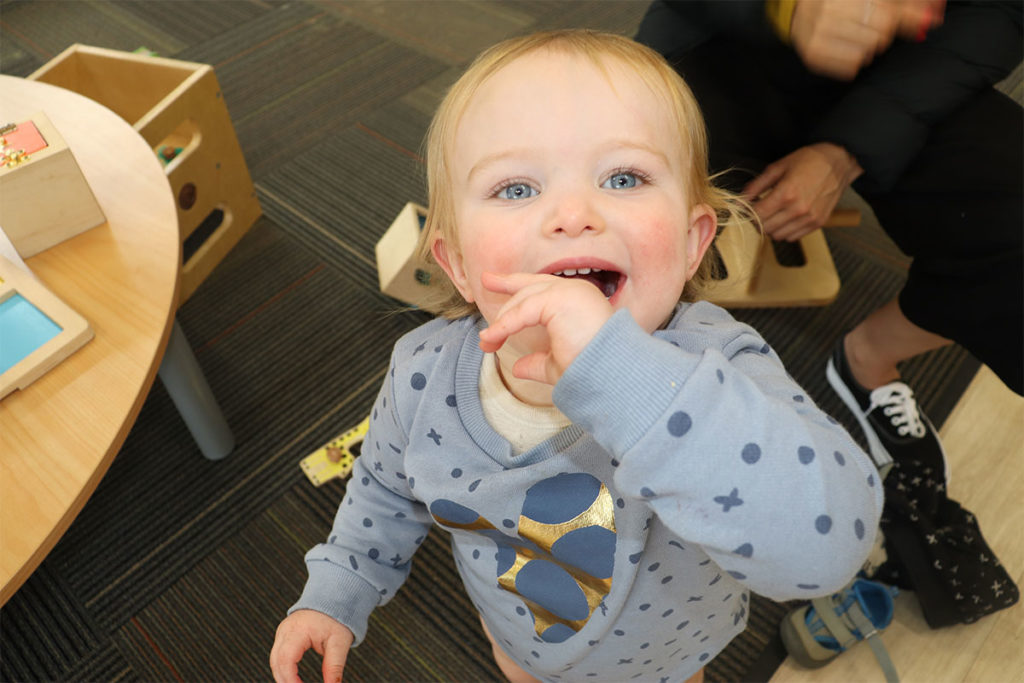 Our teachers understand the need for children to investigate their world and offer experiences that provide intentional learning outcomes. When we take the time to interact and engage with children in our care, we gain new insights into their personality and get to know them as individuals. When you walk into our Kiwi room you will see our teachers actively engaged in conversation with children, focusing individually on their care needs or just being present in the moment.
Infants learn about their world through touch, sight, sound, taste and smell. To support infants and toddlers natural desire for exploration, we include the following kinds of experiences and materials for exploration and play: aromatic materials and experiences, sound producing materials and materials to touch, mouth, taste and look at including a wide range of found and natural materials so children experience more than plastic playthings (which have limited sensory appeal).
By providing a range of everyday real-life items and objects, infants and toddlers are able to explore and make sense of the world around them. This contributes to infants and toddlers developing a sense of identity as competent, capable, confident learners.In the Kiwi room our infants and toddlers are offered art or messy play experiences daily.
Infants and toddlers typically use art materials in an exploratory way. Instead of trying to paint a picture or make a drawing of a specific person or object, very young children enjoy using materials such as paints in a more process-oriented way.
Finger painting activities allows children to explore their creative side and truly get hands-on.